Description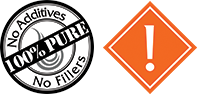 100% Pure Palmarosa Essential Oil
With its sweet, soft, floral fragrance laced with hints of rose, AWO's Palmarosa Essential Oil is a favourite for calming, lifting and stabilising the emotions. You may also be aware, Palmarosa Essential Oil's balancing properties can be particularly effective when used in skin care.
Pamarosa oil is a known skin normaliser, no matter what your skin type. Used as a moisturiser it helps to nourish your skin and retain softness and moisture, and its antiseptic abilities also traditionally help alleviate problem skin. Mixed in a massage blend Palmarosa Essential Oil is also great for combating muscular soreness.
Palmarosa Essential Oil blends well with Bergamot, Cedarwood, Clove Bud, Frankincense, Geranium, Ginger, Juniperberry, Lemon, Lemongrass, Lime, Orange, Rosemary, Sandalwood and Ylang Ylang essential oils.
Botanical Name: Cymbopogon martinii
Plant Part: Leaves
Method of Extraction: Steam Distillation
Safety: Non-toxic, non-irritant, non-sensitising. Avoid during pregnancy.

Dangerous Goods: Road transport only. Additional freight time and cost may apply. International shipping not available on this item.