Description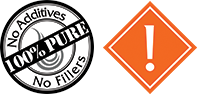 100% Pure Pine Scotch Essential Oil
You'll immediately recognize the woody, fresh, warm and earthy aroma of AWO's Pine Scotch Essential Oil, so redolent of a traditional pine forest. Known for its many therapeutic benefits, it's no wonder that pine oil has been used down the centuries for its antiseptic, purifying, anti-inflammatory and soothing properties.
When used in a diffuser Pine Scotch Essential Oil can help purify the air and cleanse the surfaces in your home. Great for boosting your family's health – particularly in the winter. Plus Pine oil is known for lifting your mood and energy, invigorating both your mind and body and helping you to focus, concentrate and think positively.
Used on the skin, it's said to combat free radicals, helping to fight wrinkes and premature aging. Also great used in massages if you have sore muscles and/or sluggish circulation.
Pine Scotch Essential Oil blends well with Cedarwood, Eucalyptus, Juniperberry, Lemongrass, Myrrh and Rosemary essential oils.
Botanical Name: Pinus sylvestris L.
Other Names: Pine Sylvestris Essential Oil, Pine Essential Oil
Country of Origin: Austria
Plant Part: Needles
Method of Extraction: Steam Distillation
Safety: Non-toxic, non-irritating and non-sensitising. Avoid during pregnancy.

Flammable Liquid: Road transport only. Additional freight time and cost may apply. International shipping not available on this item.