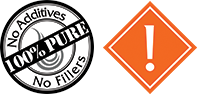 100% Pure Lime Distilled Essential Oil
With its refreshingly crisp, sweet, citrus-fruity fragrance, you may be aware that Lime Distilled Essential Oil is known for its mentally revitalizing and uplifting abilities. Lime Distilled Essential Oil may also be great for inflammatory conditions and skin care.
With a reputation for giving you a boost if you're feeling exhausted and depressed, Lime Distilled Essential Oil can raise your spirits and give you new energy. It's also used to help combat rheumatism, arthritis, poor circulation, cellulite and obesity.
Lastly, its toning and astringent qualities make it valuable for cleansing oily and acne prone skin, and clearing blocked pores.
NB: Unlike Cold Pressed Lime Oil, AWO's steam distilled Lime Distilled Essential Oil is not phototoxic.
Lime Distilled Essential Oil blends well with Bergamot, Citronella, Clary Sage, Lavandin, Lavender, Peppermint, Rosemary, Vanilla, Ylang Ylang, Grapefruit, Lemon, Orange and most other citrus essential oils.
Botanical Name: Citrus aurantifolia
Plant Part: Fruit Peel
Method of Extraction: Steam Distillation
Country of Origin: USA
Safety: Not phototoxic. Non-irritant, non-sensitising

Flammable Liquid: Road transport only. Additional freight time and cost may apply. International shipping not available on this item.