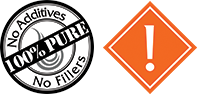 100% Pure Chamomile Wild Maroc Essential Oil
With its sweetish-warm, herbaceous and spicy aroma, Chamomile Wild Maroc Essential Oil, along with two other varieties of chamomile, is used for cosmetic and perfume applications. You can also diffuse it at home to help with headache and stress relief. In fact our Chamomile Wild Maroc Essential Oil's soothing fragrance is great for relaxation generally, and winding down.
You may be interested to learn that this wild chamomile is distinctly different to chamomile roman and blue chamomile (Matricaria recutita). A native of northwest Africa, it grows profusely in the wild in northern Morocco, where it's been distilled for nearly 50 years.
Chamomile Wild Maroc Essential Oil blends well with bergamot, clary sage, geranium, lavender, lemon, patchouli and ylang ylang essential oils.
Botanical Name: Ormensis multicaulis
Plant Part: Flowers
Method of Extraction: Steam Distillation
Safety: Non-toxic. May cause skin irritation, always test on a small area before applying to a larger patch of skin. Avoid during pregnancy

Flammable Liquid: Road transport only. Additional freight time and cost may apply. International shipping not available on this item.